Rechargeable lamps the new lighting trend.
The continuous evolution of the LED world has allowed many companies to invest in design projects, making the most of the functionality and technology that has made it possible to recharge the lamps with a simple cable, just like charging a mobile phone.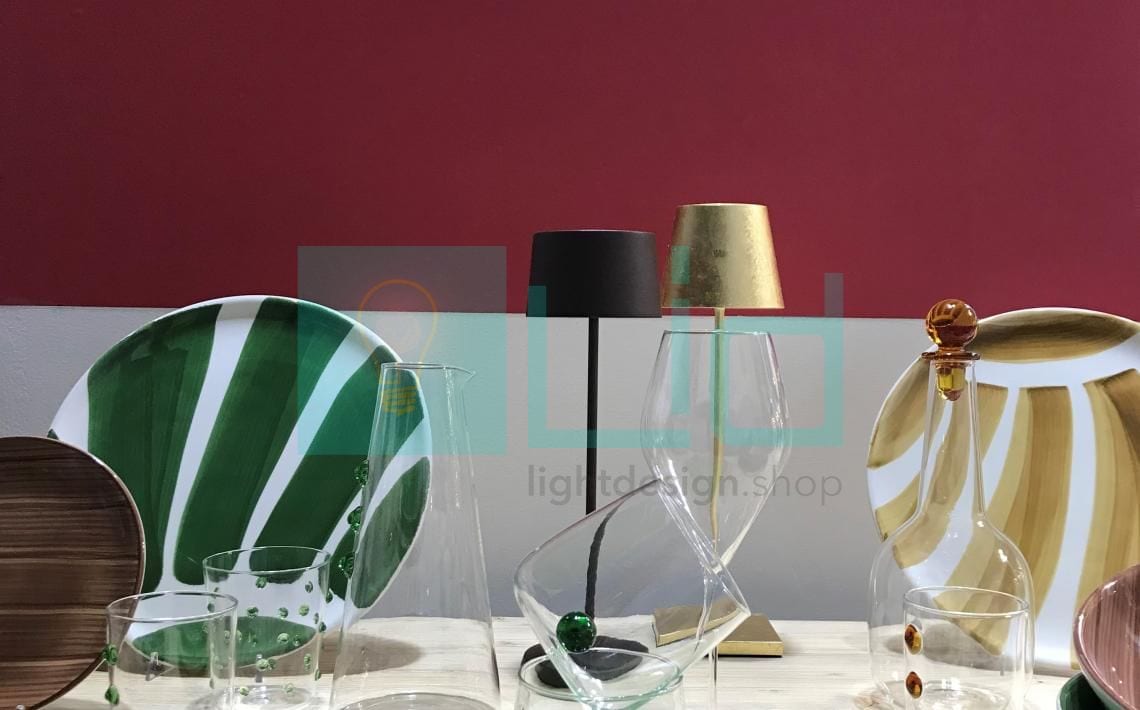 The rechargeable battery lamps have no wire and move comfortably in a single gesture from one part of the house to another, they serve as additional and additional light to illuminate a specific area partially in shadow or in any case not sufficiently illuminated.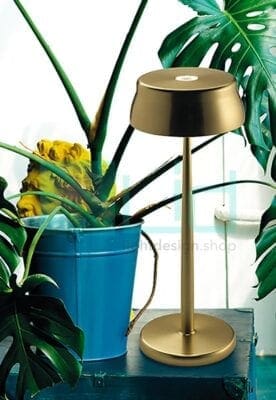 Thanks to technological innovations, rechargeable cordless lamps have now become a real type of lighting. If once they were only emergency or camping lights, today we often find them in the restaurant to illuminate the tables. The light is often dimmable, with different degrees of intensity to bring a soft light or on the contrary a more intense light where and when it is needed.
Luminous luminaires, often also with elegant, cordless shapes, to be placed anywhere, both indoors and outdoors, have variable autonomy which generally reaches around 9 hours, some cases up to 16 hours of autonomy.
In addition to the most common use at the moment in the middle of the table, the wireless lamps are also found on the bedside table. A strategic position because from a fundamental light point next to the bed, they can also be transformed, if necessary, into a night lantern.
Here is a list of the most popular portable lamps at the moment
Among the most popular Poldina rechargeable table lamp, with painted aluminum body available in matt white, corten, gold leaf, silver leaf, copper leaf, orange, red, aviation blue, pink and sage green; polycarbonate diffuser and LED light source. The Poldina collection has an IP54 protection rating which makes it suitable for both indoor and outdoor use. Battery life is guaranteed for more than 9 hours.
The Ai Lati del gruppo Zafferano brand of the Zafferano group presents other models in the rechargeable lamps catalog: Ofelia and Olivia are the latest models also sought after! Other models very particular for their shape or for the special metallic finishes are Pina, Dama, and SisterLight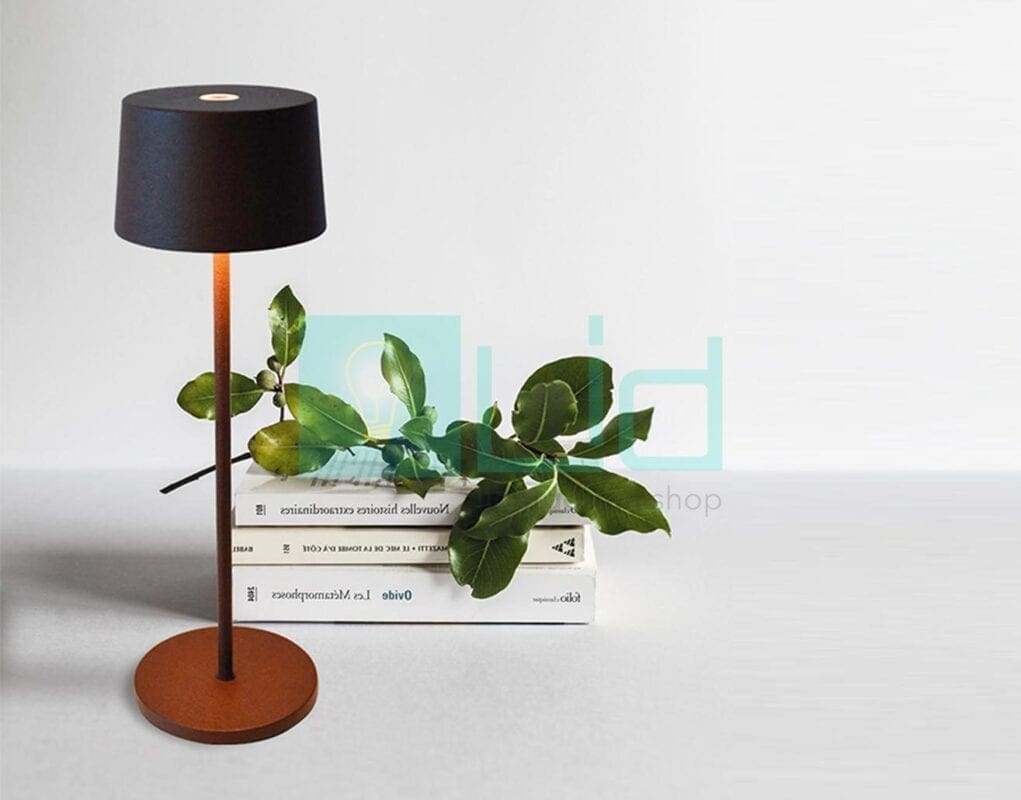 Twiggy and Diogene from the Logica brand by Marino Cristal, are two table lamps that stand out for their linear and elongated shapes. Their minimal figures are combined with an assorted range of colors available, making them sometimes sober and refined, other times light and playful. Suitable for indoors and outdoors, they are resistant to water and dust; they can be moved as needed thanks to the rechargeable battery that guarantees more than nine hours of light. Whatever the situation, Twiggy and Diogenes are always ready to illuminate it.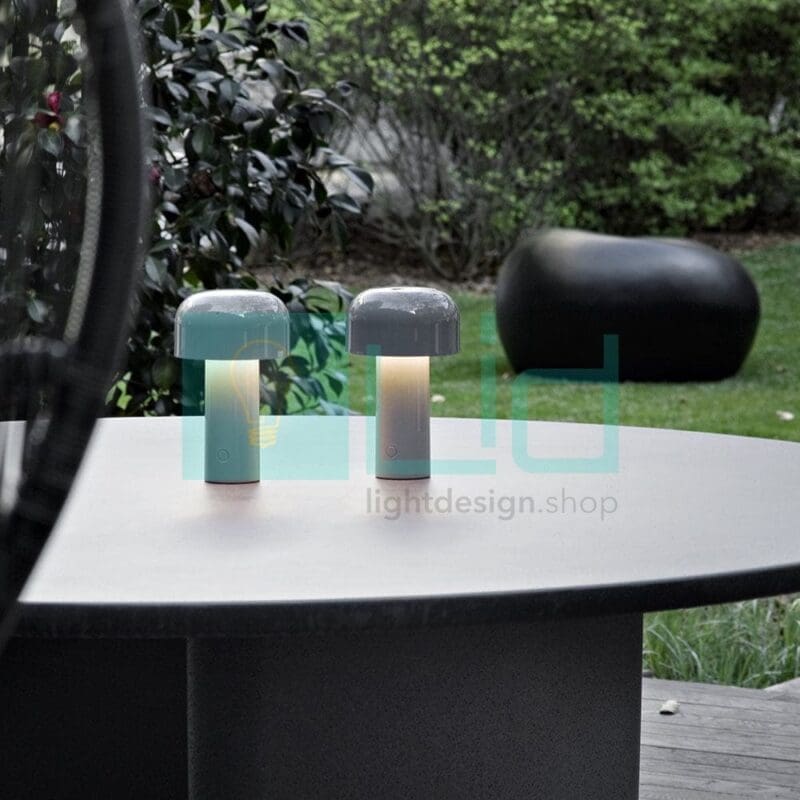 Also Flos has different models of rechargeable lamps with direct light such as Bon Jour Unplugged by Philippe Starck which recharges with micro USB cable and guarantees 6 hours of autonomy. On the basis of the lamp for indoor use it is possible to select the dimmer function equipped with four more or less intense lighting modes.
Do not forget the rechargeable lamp by Davide Groppi Tetatet, winner of the 2013 gold compass, a rechargeable lamp to transform every table into a place of meeting and love and with a wonderful light quality.
Here some example:
---