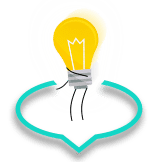 LiD Design VIRTUAL TOUR   
Visit our Showroom, now and you can walk into our virtual shop, view our exhibition of interior and exterior design lamps.
You will be able to obtain information on the various products on display and buy them directly online!
Flos, Artemide, Ai Lati, Foscarini, Fontana Arte, Wever & Ducrè, La Murrina are just some of the brands you will find here, to take home: quality, beauty and style. Many proposals and as many services. Including the design of light for your spaces. You will have at your disposal a staff of professional Architects and Light Designers who have been working in the lighting industry for over 25 years.
We think that design should be accessible to many, which is why we carefully select not only the best brands, but every single product.

An exhibition space, a constantly evolving path, where the installations inspire new projects, both to welcome professionals in the sector and design lovers, to experience together the new frontiers of light.

If you are design lovers, passionate about beauty, if you love quality and are attentive to its value for money, then we invite you to visit us in via XX Settembre 9 in Palermo, probably the LiD Design showroom is the place for you.
For any questions or information about the service, do not hesitate to contact us.