Studio Trekservice lighting project: The project involves a professional studio that has chosen us to supply suspended lighting fixtures and recessed wall, ceiling and floor lighting systems.
The lamps used are trendy products that light up the spaces as best as possible and furnish spaces with a touch of contemporary style.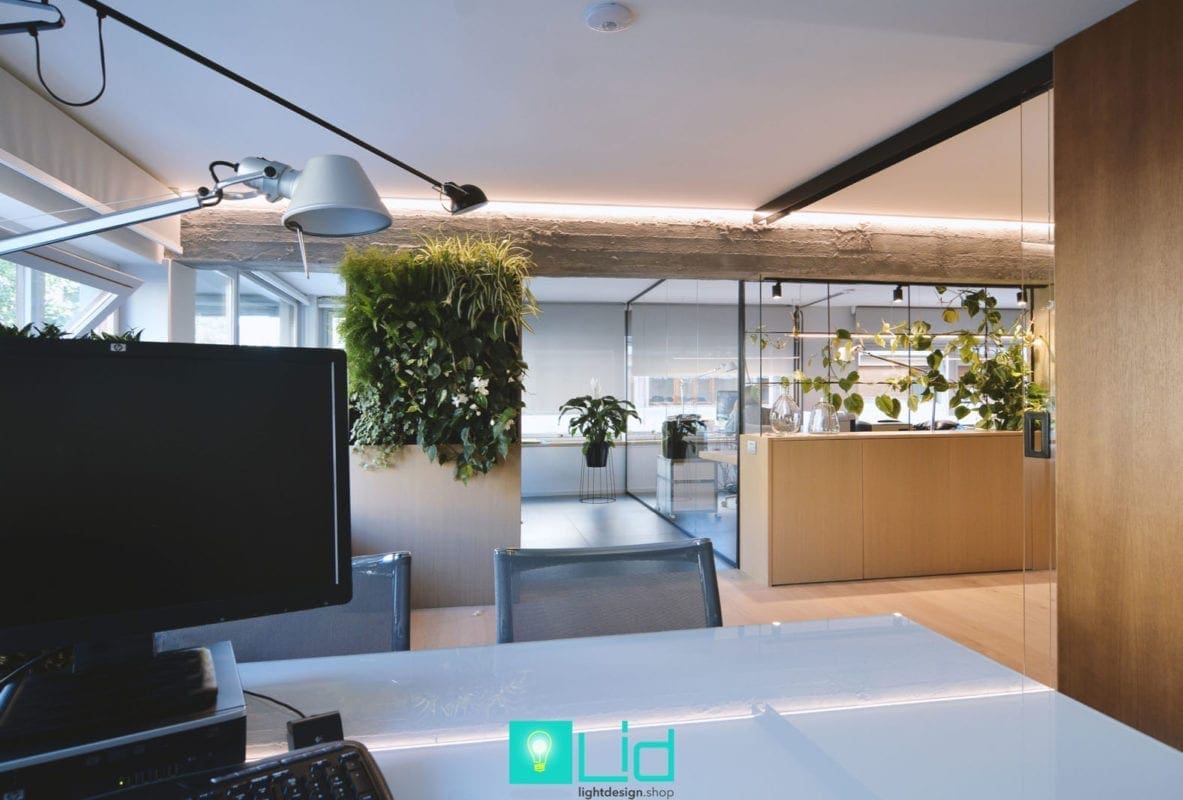 lamps in photo: FLOS 365, Panzeri Manhattan, Artemide Tolomeo, Wever & Ducrè Spot >> Contact us for informations
With our software we have the ability to preview the performance of the lights installed, to intervene before the actual installation of the lighting systems.
The intent is to focus more light on worktops and to enhance elements and spaces.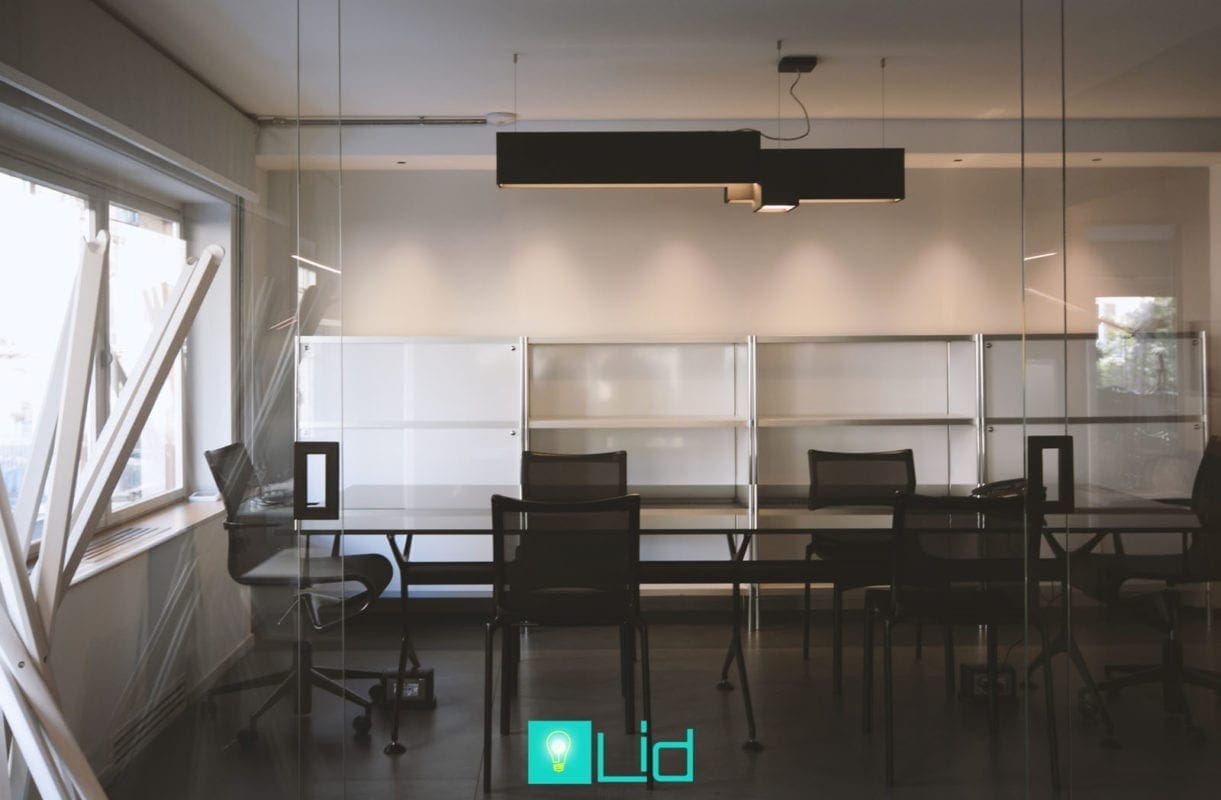 lamp in the photo: Wever & Ducrè Venn >> Click here for info
Concealed lighting system on ceiling / wall / floor
PANZERI MANHATTAN:
Direct light emission through LED module with 17W power per linear meter and luminous flux of 2150 lm per linear meter. Alternatively, possibility to insert flexible LED strips with power from 14.4W to 25W per linear meter and luminous flux from 1080lm to 1950lm per linear meter. Detail of fixing system with butterfly with micro adjustable spring that allows to adapt to various thicknesses of plasterboard. Supplied with a single-use opaque screen recessed version to facilitate installation operations (shaving, grouting, painting), to be replaced with the diffuser at the end of the same. Available pre-assembled accessories for creating corners. Available version with spotlight complete with driver, adjustable in all directions. Ideal for residential, commercial and hospitality facilities.
We design for you
A staff of professional Architects and Light Designers working for more than 25 years, using the best brands on the market and the most innovative products.
The philosophy of Lightdesign.shop stems from the desire to differentiate itself from the sector of e-commerce in the sector, offering free professional advice, for all those who need a technical / design support and high quality products and materials to an excellent price.
Architect studio: LORENZO POLITI
Lighting Consultant: LiD Design